Welcome to Books on Demand Philippines
From an Idea to Your Book, in Minutes!
Books On Demand can handle all your company's printing needs – from annual reports to product catalogues, from calendars to posters, from office stationery to business cards.
Books On Demand offers authors and publishers the opportunity to print just enough copies of their books – be it a novel, a chapbook of poems, your grandmother's journals, your family history, even a collection of old recipes – to satisfy demand, even a printrun as small as just one copy.
Books on Demand hosts a seven- to eight-million-strong catalogue of titles ranging from public domain books to academic papers, from popular mainstream titles to small press efforts, all available to you in 10 minutes or less, with just a click of a button.
Featured Book Printed on Us
Managing Development: People, Policies, and Institutions
Development is about people. People are both partners and beneficiaries of change. Good policies and effective institutions provide the basis for sound development management. Successful institutions derive their power from competent leaders and good management practices. The pace and process of development are determined by good governance and strengthened capacity to implement and manage projects.
This book draws on more than 4 decades of multisectoral and multidimensional experience in development management and presents the findings and thoughts on four important themes of development management—governance, institution building, agrarian reform and rural development, and monitoring and evaluation. The findings and analysis—a reflection of experiences gained in several developing countries—provide a range of information on what works and what does not in development interventions. Read more.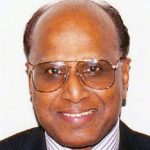 Colandavelu Narayanasuwami (Nam) entered the Ceylon Civil Service in 1960. He held various senior positions in the public sector, including those of director, Agrarian Research and Training Institute; and additional permanent secretary, Ministry of Plantation Industries, until 1977. He joined the Food and Agriculture Organization (FAO) of the United Nations in 1978 and served as senior project development and project evaluation specialist, and chief technical adviser of the 'Expanded Assistance to the Agrarian Reform Programme' in Manila, Philippines until early 1983. In April that year, he joined the Asian Development Bank (ADB) in Manila, Philippines, as evaluation specialist and served with distinction in senior capacities for over 12 years. At the time of his retirement from ADB in 1996, he held a director-level position at the then Post-Evaluation Office. He continued his professional interest in development management as an independent consultant thereafter for over 22 years. During this period, he undertook several complex multidisciplinary assignments in the Asia and Pacific region for ADB, the United Nations Development Programme, Australian Agency for International Development, and the World Bank. Read more.
Public Administration in Sri Lanka and the Nineteenth Amendment to the Constitution: Prospects for the Future
Sri Lanka's Reconciliation and Reconstruction
Reflections on Northeast Development
Capacity Development and Aid Absorption: The Sri Lanka Case
Sri Lanka's August 2015 Elections: A Display of Electoral Maturity?
Management of Rural Projects: Some Misconceptions