Managing Development: People, Policies, and Institutions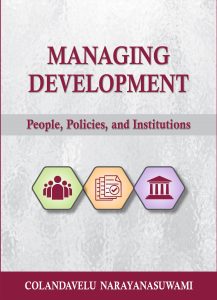 Development is about people. People are both partners and beneficiaries of change. Good policies and effective institutions provide the basis for sound development management. Successful institutions derive their power from competent leaders and good management practices. The pace and process of development are determined by good governance and strengthened capacity to implement and manage projects.
This book draws on more than 4 decades of multisectoral and multidimensional experience in development management and presents the findings and thoughts on four important themes of development management—governance, institution building, agrarian reform and rural development, and monitoring and evaluation. The findings and analysis—a reflection of experiences gained in several developing countries—provide a range of information on what works and what does not in development interventions.
The book highlights several aspects of governance and public sector reform in Sri Lanka that have a significant bearing on future development directions. The detailed analysis of institution building issues sets forth pervasive and intractable issues that have constrained development in many countries in the Asia and Pacific region. The lessons learned carry messages that have direct relevance to ongoing programs of development. Issues of agrarian reform and rural development in selected countries that continue to raise issues of poverty reduction, egalitarian development, and participatory management are reviewed in the light of pronounced outcomes.
The theoretical underpinnings and conceptual parameters of monitoring and evaluation are succinctly examined to provide a background to the practical aspects of monitoring and evaluation to young and emerging professionals. The fundamentals of the Asian Development Bank's monitoring and evaluation practices and procedures and its role in evaluation capacity development are also outlined to provide a perspective to the growing number of development practitioners in countries in the Asia and Pacific.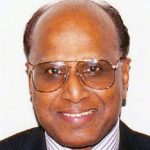 Colandavelu Narayanasuwami (Nam) entered the Ceylon Civil Service in 1960. He held various senior positions in the public sector, including those of director, Agrarian Research and Training Institute; and additional permanent secretary, Ministry of Plantation Industries, until 1977. He joined the Food and Agriculture Organization (FAO) of the United Nations in 1978 and served as senior project development and project evaluation specialist, and chief technical adviser of the 'Expanded Assistance to the Agrarian Reform Programme' in Manila, Philippines until early 1983. In April that year, he joined the Asian Development Bank (ADB) in Manila, Philippines, as evaluation specialist and served with distinction in senior capacities for over 12 years. At the time of his retirement from ADB in 1996, he held a director-level position at the then Post-Evaluation Office. He continued his professional interest in development management as an independent consultant thereafter for over 22 years. During this period, he undertook several complex multidisciplinary assignments in the Asia and Pacific region for ADB, the United Nations Development Programme, Australian Agency for International Development, and the World Bank.
In his professional career spanning over 55 years and four phases—Ceylon Civil Service, FAO, ADB, and as independent consultant—he remained dedicated to the cause of development management, and has written and published several papers and articles on varied subjects ranging from governance, institution building, capacity development, agrarian reform and rural development, to project management with emphasis on monitoring and evaluation of development projects and programs. In this book he shares his experiences in development management in over 20 countries. His passion had been to spread the message that human resources and institutions matter as much as economics and technology in the pursuit of development.
Colandavelu Narayanasuwami holds a bachelor's degree from the University of Ceylon, Peradeniya. He obtained a Post Graduate Diploma in Development Administration from the London School of Economics and Political Science, London in 1970. His overwhelming interest and experience in development management resulted in more direct acquisition of academic credentials in this field from the University of Chicago in 1991. He has served as a resource person in international conferences and seminars on project management, project monitoring, and project evaluation.
Public Administration in Sri Lanka and the Nineteenth Amendment to the Constitution: Prospects for the Future
Sri Lanka's Reconciliation and Reconstruction
Reflections on Northeast Development
Capacity Development and Aid Absorption: The Sri Lanka Case
Sri Lanka's August 2015 Elections: A Display of Electoral Maturity?
Management of Rural Projects: Some Misconceptions
The Asian Development Bank's Experience in Institution Building
Institution Building for Development: Lessons Learned and Tasks Ahead
Capacity Development: The Asian Development Bank Experience and Directions for the Future
Scaling-Up Poverty Reduction: Factors Contributing to Success/Failure of Projects
Institutional Aspects of Water Management and Irrigation Development: Major Concerns in ADB-Assisted Projects in the Philippines
Capacity Building for Agricultural Development: The Case of Sri Lanka
Research Coordination with Reference to Interdisciplinary Research in the Social Sciences
Agrarian Socialism: A Search for A Middle Way in the Third World
Rural Development: Some Key Issues and Prospects for the Future
Migration and Resettlement Policies, and Their Implications for Integrated Rural–Urban Development: The Case of Sri Lanka
Compact Farms in the Philippines: An Appraisal
Agrarian Research and Training Institute of Sri Lanka: Genesis, Development, and Thoughts for The Future
Basic Concepts and Issues in Project Monitoring
Basic Concepts and Issues in Project Evaluation
Asian Development Bank's Postevaluation System and Practices
The Importance of Performance Evaluation and Feedback Systems for Planning and Management of Development Projects
Strengthening Postevaluation Capabilities of Developing Member Countries: A Case Study of the Asian Development Bank's Role
The Asian Development Bank's Capacity-Building Efforts in Strengthening Developing Member Countries' Postevaluation and Feedback Systems
"I thoroughly enjoyed reading this lucidly written, analytical and scholarly book—the product of a well-grounded development practitioner—and commend it highly to development practitioners, specially our young and next generation, who will grapple with the issues Nam has thoughtfully and eloquently presented in this book. What I found particularly fascinating is that even though some of the papers are decades old, they are still relevant and capable of providing fresh perspectives. By providing an introductory context for each paper, and postscripts as necessary, Nam has made each paper in this book come alive as if it is a freshly minted piece."
"The book on Managing Development: People, Policies and Institutions is a compilation of work which spans five decades by its author Colandavelu Narayanasuwami, a well-known international civil servant and development professional. The book captures the hands-on experience of the author in four areas of contemporary development interest: Governance, Institution Building, Agrarian Reform and Rural Development, and Monitoring and Evaluation. I am sure the book will be well received by a wide audience and would be particularly useful to development practitioners and policy makers in Asia."
"The author has painstakingly placed on record a vast store house of systematic information and knowledge on the mode and manner of managing development with special reference to developing countries. The book is not dogmatic and theoretical but practical, lucid and down to earth as it is largely based on empirical knowledge and research studies. I commend this book as a compulsory reader to all Development Administrators and Managers in the developing countries."
This book incorporates the extensive knowledge and experience the author has imbibed over a period of over 40 years in subjects of contemporary relevance, more specifically in the areas of governance, institution building, agriculture and rural development, and monitoring and evaluation which are playing a crucial role in development management in many developing countries today. The thoughts, insights and critical analyses are invaluable not only to those engaged in development management but also to those engaged in other fields of management, as many of the criteria vital to the success of development projects are equally applicable to success in other fields of management.