EBM Design Guidelines for Authors and Publishers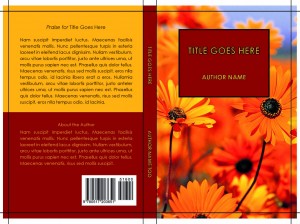 What You Need to Get Started
Once you have finished writing your book and wish to start printing, simply provide us with two print-ready PDFs, one for the interior pages and one for the cover. Sending them via email is best, but other methods of transfer (online file-sharing sites, FTP, thumb drives, or CDs) may be used.
Once you have given us your PDFs, the next step is to meet with our onsite EBM Consultant to discuss which set-up options work best for your project. You can do this in person or over the phone, but we strongly recommend the former: up-front personal consultation helps to ensure that your initial print-run is successful the first time.
Once your files are complete, the EBM will print, bind, and trim your perfect-bound paperback book – in any language, with a full-color cover – at the push of a button, in a matter of minutes.
What You Need to Get Discovered
The Espresso Book Machine is a groundbreaking opportunity for all authors to share their work with the world. Toward that end, many EBM locations offer book production capabilities that go beyond simple printing services – from publishing packages to a full suite of editorial, design, layout, formatting and a la carte services. This includes e-book conversions, ISBN and Copyright registration, to name just a few. Whatever your needs, an EBM consultant is ready to assist you in preparing your book for its proper debut.
Click on the links below to learn how to properly format your document to be made into a high quality book.
Need to know more?
If you have concerns and questions that are not covered in these pages, or if you're looking for more clarification on some topics, be sure to read our FAQ, and of course feel free to contact us for more information.